Have you noticed that
there are more and more foreign staffs at the convenience stores in Tokyo?
Year by year we see less and less Japanese workers at the convenience stores.
There is no inconvenience with foreign staffs at the convenience stores.
But, what I want to say here is that
Japan is now facing really revere problem of shortage of workers.
As you know, this problem was caused by another problem of Japan which is the aging population.
We now don't have enough people who can work to serve ourselves.
So, the convenience stores suffering a staff shortage have been trying to hire the people from other countries.
However, they still cannot secure the necessary human resources.
And, what they're trying to do now is
the development of unmanned system.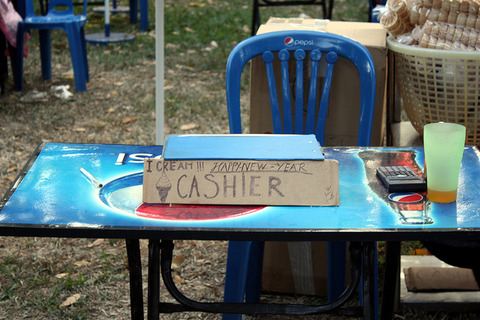 photo by Helen ST
What you will have to do at the convenience store's cashier is to place your shopping basket on the sensor board.
The sensor will read the tags on the products in your basket and the payment will be done without manpower.
The Japanese major 5 convenience stores including Seven-eleven and Family Mart officially announced the other day that
they would install this new unmanned system to their stores by 2025.

There might be some stores where there is no staff at all.
This development doesn't only solve the staff shortage problem but also automate their logistics process.
The tag can carry all the information about the product including the price, the best-by date, and so on.
The automated cashier will send the sales information data to the head office and they can control their stock by using the information.
As a convenience store customer, I don't have any problem with the new system as long as the store keeps its "convenience".
But, as one of the people living at this era, I can feel that we're facing the dramatic change toward big automated world thanks to the new technologies.
It will be all machines working for us at most of the stores in the next 10 years.
It's exciting, but a bit scary at the same time for some reason.