I've never been able to remember the name of the Dim Sum place in Tokyo.
Today's restaurant's name is
"Din Tai Fong"
, but the name seems all the same to me!
Anyway, it's located on the 7th floor of the new building of
Ebisu Atre
.
There've been Ebisu Atre for a long time, and the West building just opened lately.
About half of the floors are all MUJI, and there are several nice restaurants on the rest of the floors.
And one of them is "Din Tai Fong".
This
is their machinery translated webpage.
A friend of mine from Taiwan says that this is the best Dim Sum place at Ebisu, but I would say it's the best so far to me.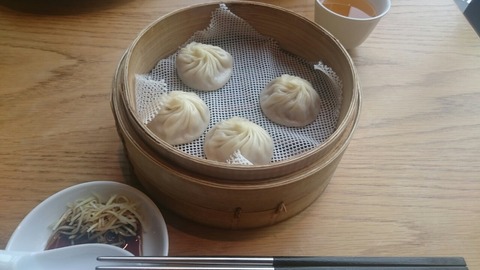 We went to have a lunch there, and I ordered
Szechuan noodle with Dim Sum for 1,560yen.
And the steaming hot Dim Sum came quickly.

I love the moment to put some slices of Shoyu dipped ginger on the top of a steaming Dim Sum.
I would make a small hole first to let the hot soup out on the spoon so that I don't get my tongue burned.

But the soup still tastes so good by itself.

And here comes my noodle.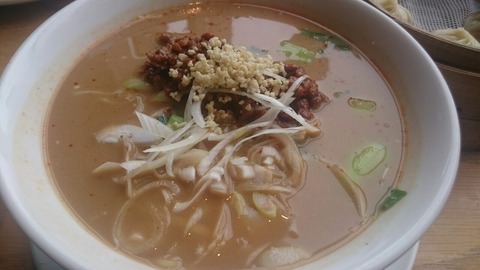 I believe that original
Szechuan noodle soup is a lot hotter and more spicy, but I love this "Japanese" mild
Szechuan noodle.
The real
Szechuan one is too spicy to me.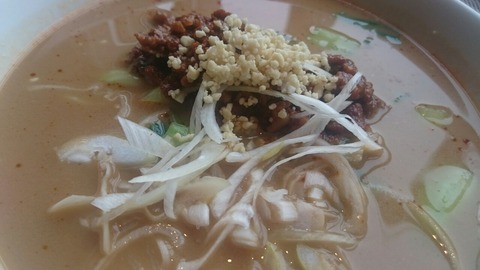 I think this Din Tan Fong's
Szechuan is even milder than most of the other restaunrant's.
Even I wanted a bit more spice.

But as my friend said, I loved their Dim Sum.
There are some other Dim Sum places at Ebisu, but this is my first choice for now.