Do you like
Dragon Ball or Shaun the Sheep
?
I used to watch Shaun the Sheep on TV in the morning with my son, but my son started to watch something different.
And, my sons are not old enough to like Dragon Ball.
So, my family will probably stay away from McDonald this time.
But for those who like Dragon Ball or Shaun the Sheep, it started next weekend.
So, you might want to hurry.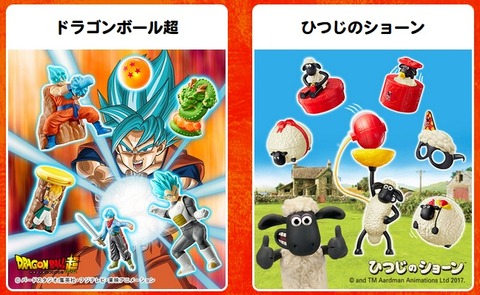 *Image from McDonald official website.
This time, you cannot choose what you want.
So, if you want specific toy or all the toys, you need to buy as many sets as you need.
But, it depends on the McDonald's staff.
You migh run into someone kind to let you and your kids choose what you want.
Anyway, it's fun to have hamburger and toy with your kids.
I try not to let my kids eat McDonald too often though....