When I first started to work at Ebisu, I was surprised at the high prices of things at Ebisu.
Especially, lunch at Ebisu is relatively expensive compare to other areas in Tokyo.
I would say up to 800yen per lunch is quite alright for everyday regular lunch.
However, it's so difficult to find a restaurant at Ebisu serving lunch

below 1,000yen

.
Most of the restaurants at Ebisu sells 1,200yen I would say.
So, what I do is go out for luch twice a week, and the rest is from convenience store lunch.
And the other day, what I had was a little special lunch at
Ebisu Salt Water, a California Italian cuisine.
It's located on the B1F of
Ebisu Garden Place Tower.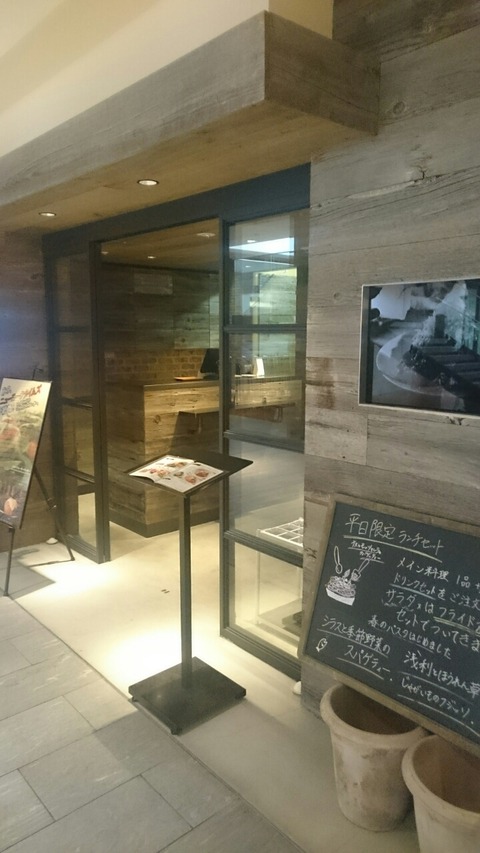 Lunch here costs almost 2,000yen per person, and that's why it's special to me.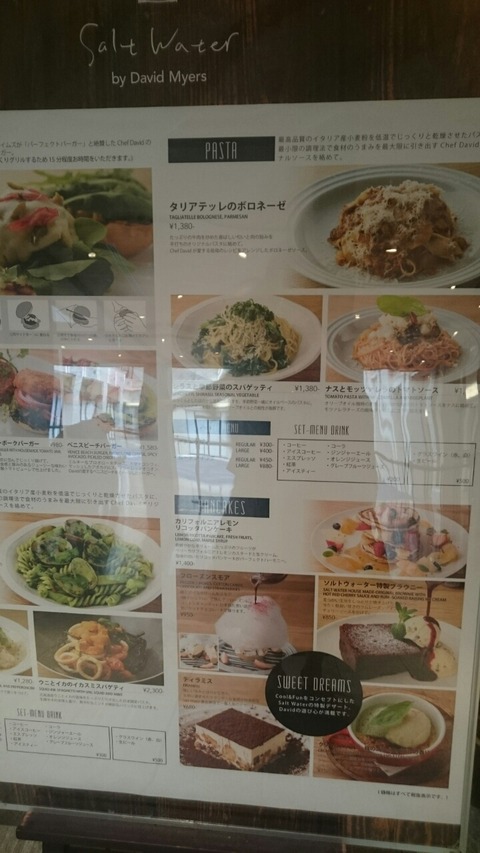 You can choose either "Salt Water Burger" or " Spagetti meat sauce",and I chose the latter.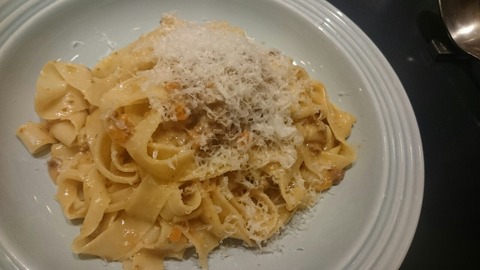 You can add a small bowl of salad or fried potato and a cup of coffee or tea.
Spagetti Bolognese is something very familiar to me.
It's something I've had many times.
But, this plate was a bit special.
The pasta noodle is nicely chewy and fresh.
The bolognese sauce has the good meat flavor.
I loved their noodle.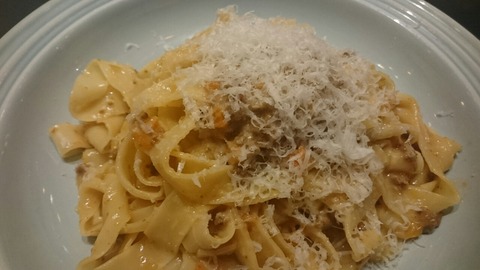 But again, it's 1,800yen for lunch, so it's still something occasional.
I think I will want to have their elegant Bolognese once in a while.
You should try for your special lunch.