Do you like house cleaning?
Well,
cleaning is the last thing I want to do in my house.
I don't mind doing laundry or dishes.
I like to cook.
But,
I hate to clean!
So, what I use at my house as a main cleaner is ROOMBA, of course.
My husband turns it on almost every morning when we leave our house with the children.
And when I come home with my kids, the floor is clean thanks to ROOMBA.
We have another regular vacuum cleaner as a secondary one.
But, when someone makes a mess on the floor and I need to clean, the regular vacuum cleaner is a bit troublesome because it's big and not handy enough.
So, my husband bought this small handy vacuum cleaner, and this specific item has been getting so popular in Japan that we waited for a few months to get it.
As you can see, it's very small and it
weighs only 1.1kg.
The best part is that it's cordless and has
rechargeable battery.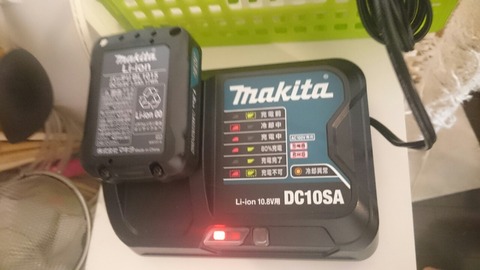 Since it's cordless, it lives only 10 minutes or so at powerful mode.
But, like most of the houses in Japan, our house is not so big.
So, this is just enough and being handy means a lot more than being powerful or long-life.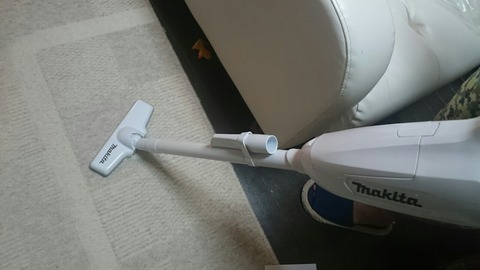 The other day, my son wanted to help me with scooping raw rice with a measuring cup.
And as I imagined, he dropped lots of them on the floor.
I used to get upset because I had to bring our heavy big vacuum cleaner to clean the mess.
But with this new handy cleaner, it took less than a minute to clean.
I see a lot of online stores out of stock, but if you are looking for a handy cleaner, this is what you should get.
@Rakuten Mikata Handy Cleaner/ CL107FDSHW/ with Battery Charger/ 14,800yen
@Rakuten Makita Handy Cleaner/ CL107FDSHW /with Battery Charger & Stand/ 16,740yen