Addition to my previous post, there is another item to help me clean our house.
I wrote about our new handy vacuum cleaner.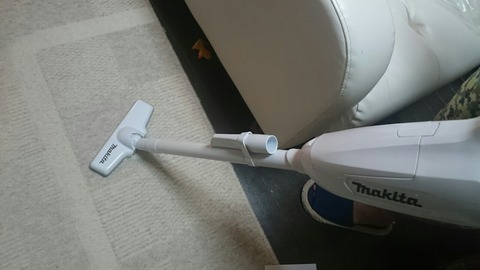 *Reference: The Latest Popular Vacuum Cleaner
And here is another item my husband bought us so that we don't have to clean our house but keep it clean.

It's inroom slippers.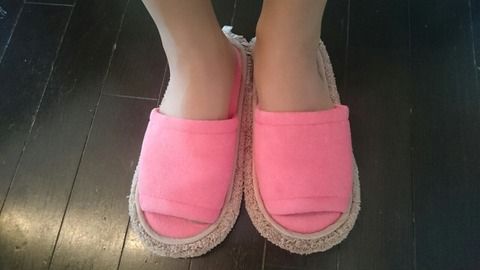 This pair is for the ones for me.
My husband wears the navy ones.
The sole is a mop, so you can mop your floor as you walk with these on.
I hardly mop or wipe the floor unless the kids make a mess during their meals.
But, the floor gets dirty somehow.
So, my husband bought them and told me to wear them although I like to walk around with bare foot in the room.
When they get dirty, you can just put them in your washing machine.
If I'm wearing them on my feet, I can quickly wipe it off when I drop some water on the kithcen floor.
I was wiping them off with a dust clothes before.
Unless you love to mop, these will keep your floor clean.
@Rakuten Mop Slippers/ Pink/M Size/ 23-25cm/ 598yen
@Rakuten Mop Slippers/ Green/ M size/ 23-25cm/ 598yen
@Rakuten Mop Slippers/ Navy/ L size/ 26-28cm/ 908yen