When it's busy, I don't have time for lunch break.
On those busy days, I eat my lunch in front of my work computer.
I often go buy my lunch at convenience stores.
But also, I go get a big fresh salad here when I feel like I need some vegetables.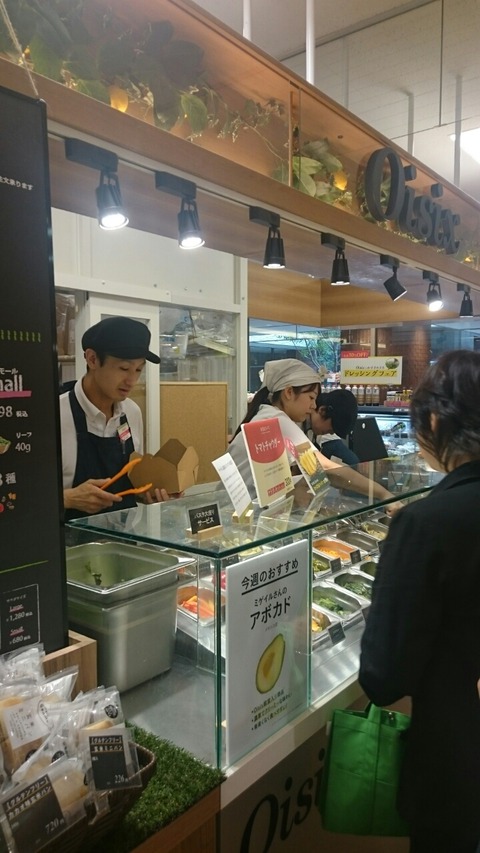 It's
"Oisix"
, a Japanese vegetable & fruit company.
Oisix's main business is home delivery of fresh vegetables, but there are some stores in Tokyo.
One of the Oisix direct managed stores in Tokyo is at
Ebisu Mitsukoshi
.
It's located on the B1F.
You can choose the size of the salad, and the toppings as they make one for you.
It's fun to choose fresh vivid-colored vegetables by myself, and you can choose your dressing at last.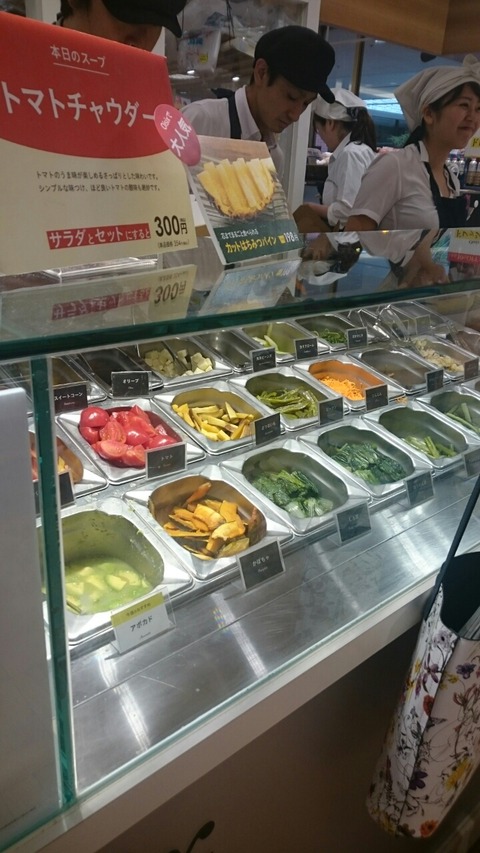 My favorite is their tomato dressing.
You can also choose just salt, pepper, vinegar, or olive oil.
For a regular sized salad you can choose 5 toppings, and this time I chose avocado, mushrooms, chicken, green pepper, and cheese.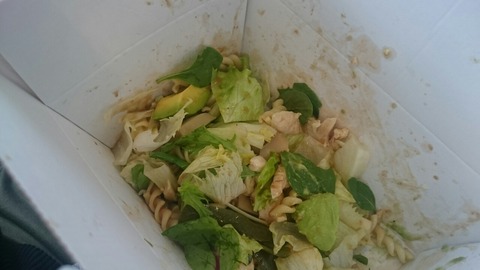 It might seem to be a bit expensive for a salad at 798yen if we compare it to convenience store, but it's very fresh and each vegetable is carefully taken care of.
It feels like I've got a little healthier after a sald here at Oisix.
Another direct managed store in Tokyo is at
Atre Kichijoji
.
Their salad will make you feel a lot better than that of convenience stores.