I had wanted to go to this small amusement park for a long time.
A friend of mine told me about it and I thought my kids would love it.
And finally, I got to go the other day.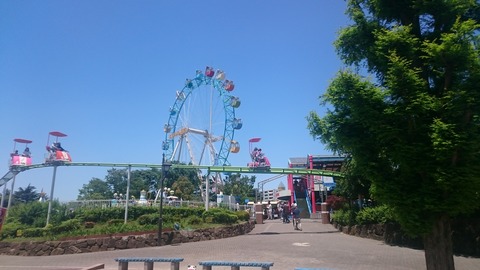 It's
ARAKAWA Yuen.
It's a public amusement park located in Arakawa-ku.
As I said, it's not big, but very cute and nice for small children like under 6 years old or so.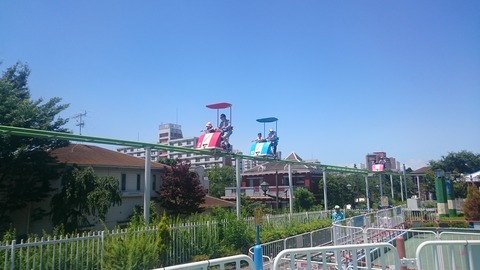 My first son is 3 years old, and he could enjoy most of the equipment there although the bicycle one in above photo was for above 4 years old.
He enjoyed riding on a little train.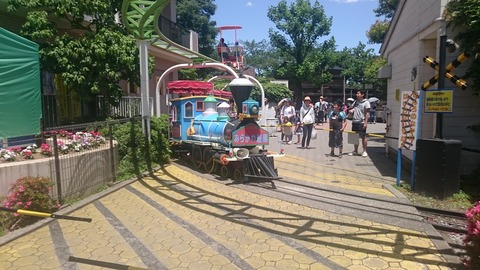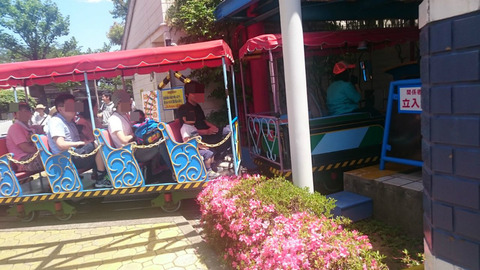 And catapillor roller coaster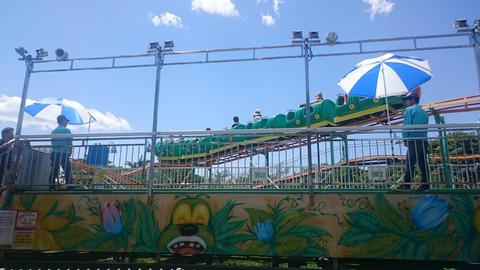 And coffee cup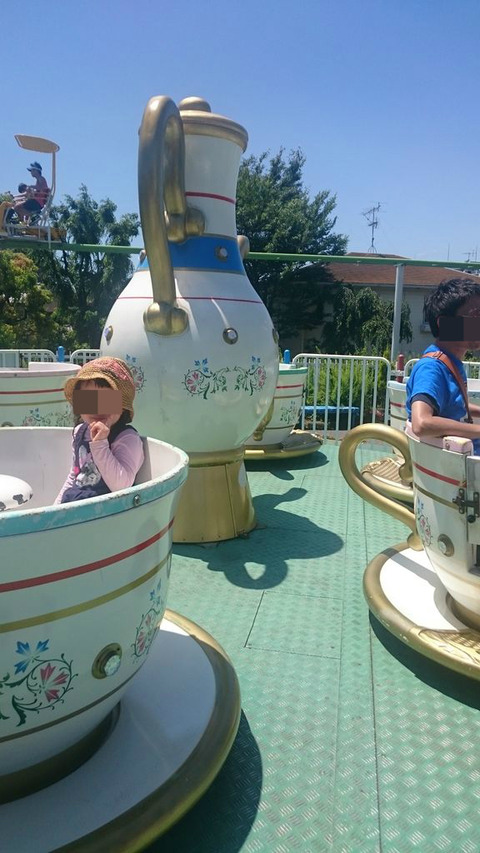 And merry-go-round.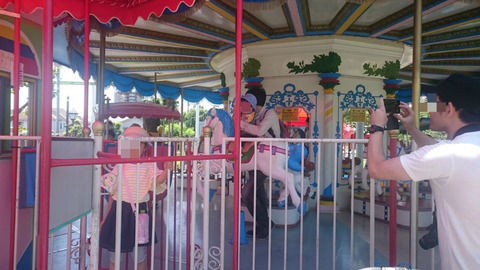 Most of the equipment was the first-time-experience, but he didn't get scared.
The entrance fee is 200yen each for adult and free for children under 6 years old.
Children under 15 years old is free on weekdays, and 100yen on weekend.
You will need to buy tickets for equipment and we bought a set ticket at 1,300yen for one adult entrance fee and 16 equipment tickets.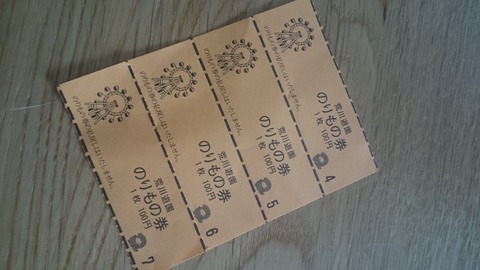 The train, roller coaster, coffee cup, and merri-go-round are with tickets.
But there were some other cute small equipment you can use with 100yen coins.
This is the one my son loved so much.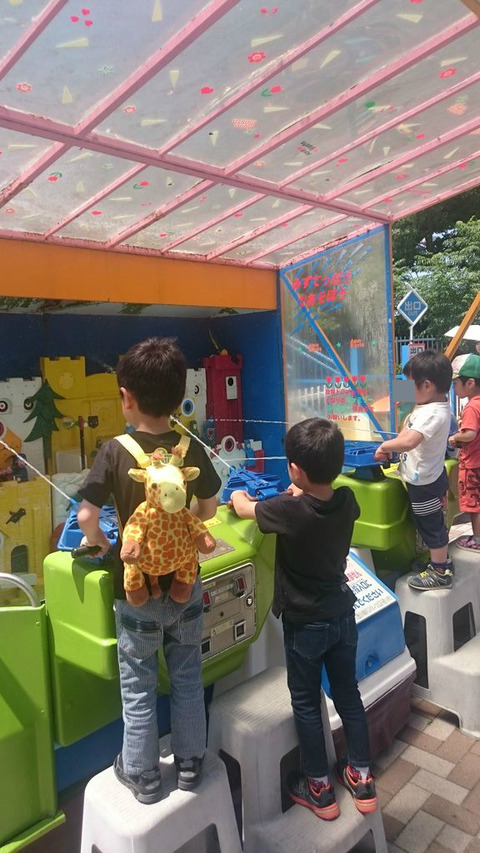 It's a small game with water gun with 200yen for about 2 minutes or so.
It's such a simple game, but he played it for 3 times.
There are also some equipment you can enjoy for free.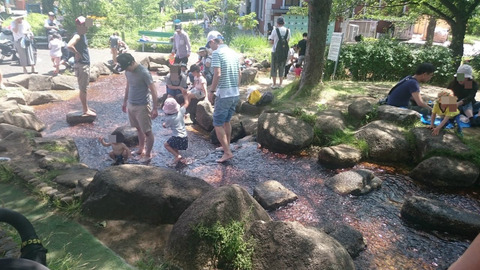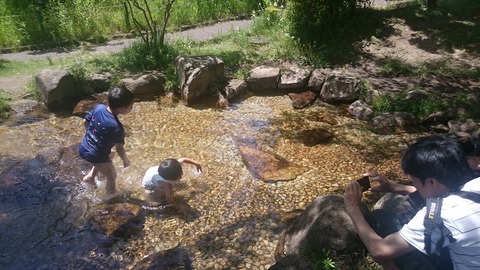 The water place is for free.
You can also play with some animals for free.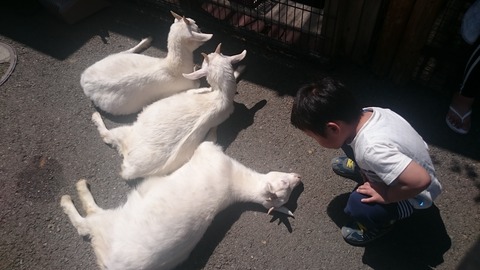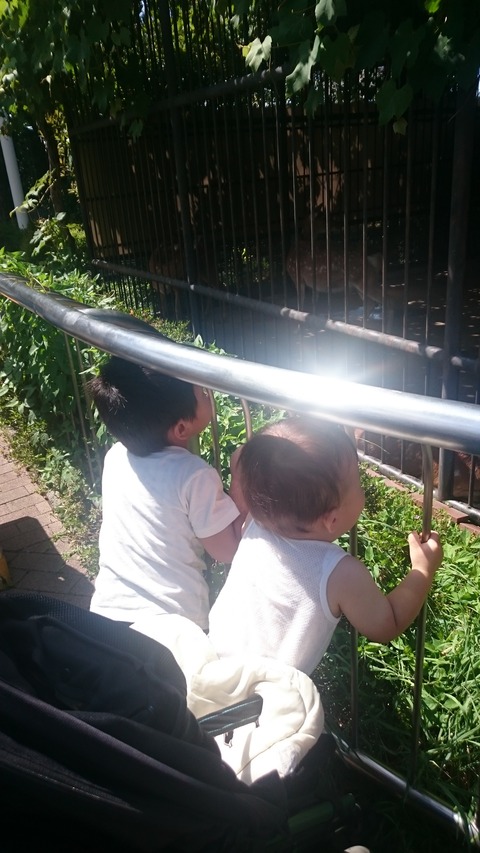 We went in the morning of Sunday, and it got crowded in the afternoon.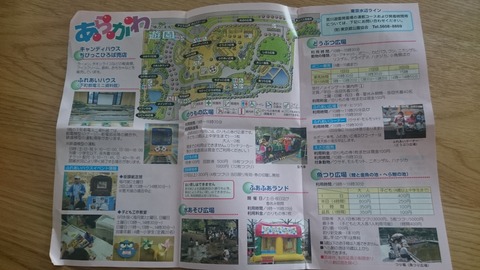 It's not located at easily accessible place, but it was very cute small park.
We rented a car to go there, and we probably will go there again.
It's a nice place to visit with your small children.