I've known this icecream vending machine since I was very young.
I found out that this has longer history than I thought.
It was born in 1985 in Japan by Glico, one of the biggest food companies in Japan.
And I can tell that there are more of those around my town than before.
I also found out that the sales of the vending machine is very good these years.
I had not had its icecream for a long time, so I decided to have one with my kids.
And it was just the same as the one in my memory.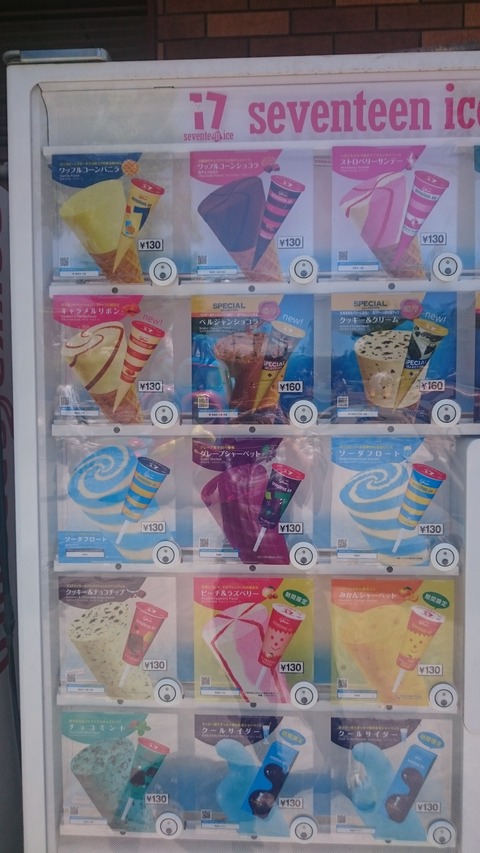 It's called
"Seventeen Icecream".
Back in 1985, according to Glico it was supposed to be nice and cool for high-school students to eat icecream as walking around town.
So, they made a new icecream series as "Seventeen Icecream" meant to be for the age around Seventeen.
Icecream is of course cold and it's good to have something cold when it's hot.
But at the same time, it's still very nice to have something cold when it's cold.
I eat icecream all through year.
It's something a bit special for me.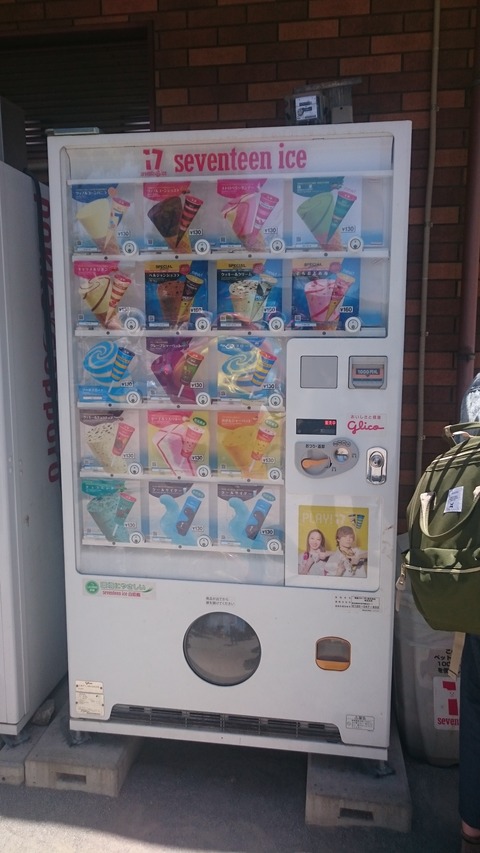 When I saw this vending machine the other day, I wanted to have one with my children who had never had it before.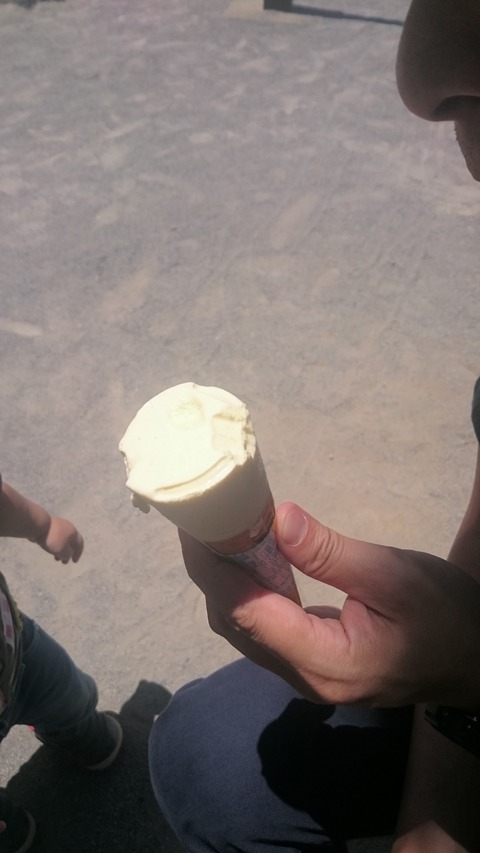 It was the same story for my husband, too.
It's been a long time since he had one last time.
It's very plain icecream.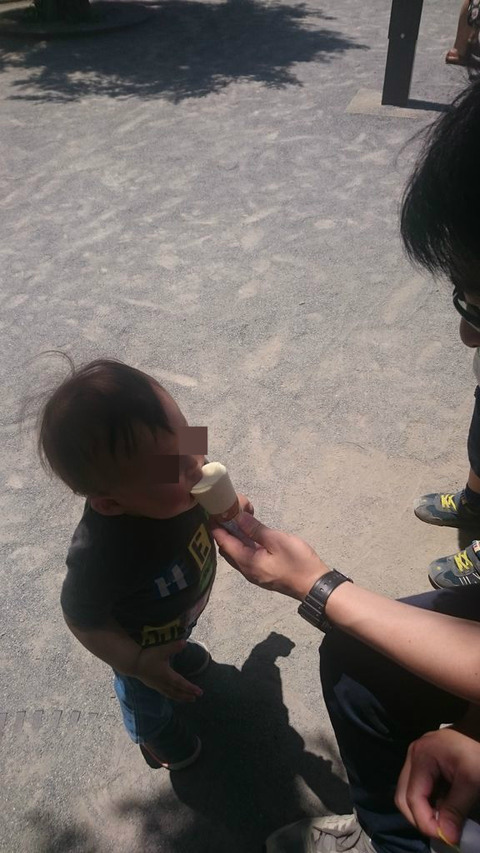 My husband and I had a bite or two each and our sons ate it mostly.
It's from 130yen to 160yen a piece.
When you run into one of those vending machines, try one.
It's one of the very traditional Japanese customes.