As I've posted about Japan McDonald's toys which come with their kids menu, I've been checking what comes next with Happy Set on their website once in a while.
They had not been doing something my son will want for a few months.
But this time, something we must get comes this weekend.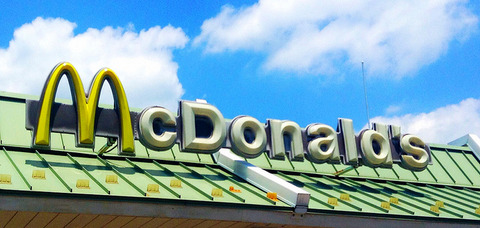 photo by Mike Mozart
From June 16th Friday, Happy set toys will be
KAMEN RIDER EX-AID.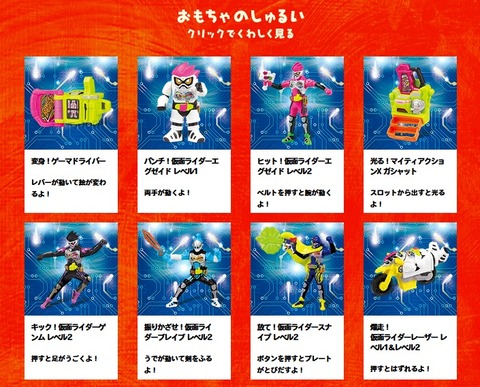 My son started to watch it lately, and I'm sure he will be sooooooooo excited to play with one of those.
The ones that are supposed to be for girls are these.
It says
AIKATSU STARS.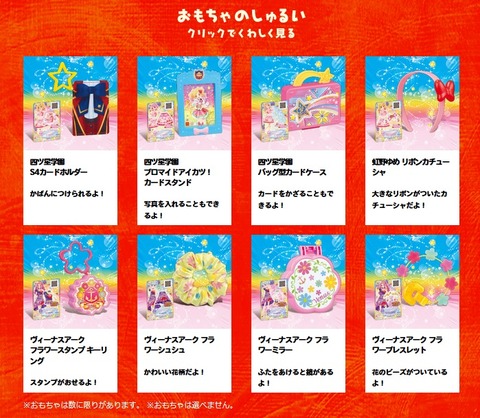 It depends on what it is, but
there is a few Happy set toys he's still playing with.
It makes me want to go get some more at McDonald's.
Yes. I do know that I've been totally trapped in their marketing strategy.