I go pick up my sons at their nursery school at about 6:30pm everyday.
I get them on the bicyle and before I get started, I always put something into their mouths so that we all can go home happily.
So, I have some little snack in my bag.
When I choose something for them, I often buy this.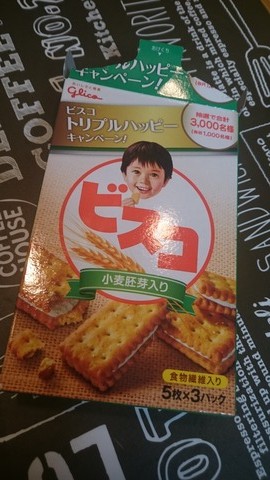 Its name is
"BISCO"
and it has been sold in Japan
for more than 80 years.
As long as I know, this is always one of the traditional kid's snacks in Japan.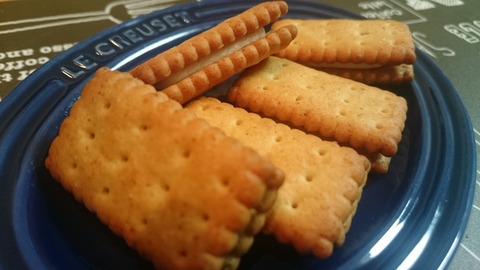 It's biscuits with cream inside.
There are some flavors, but all are very plain taste.
It's not so sweet or oily like regular snack.
It's supposed to have lactic adic bacteria what are good for kids and also for adults.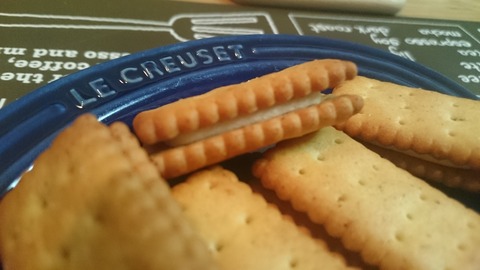 Each piece is small enough for my one-year-old son.
When I give his a piece, he always smiles.
One of the good things about "BISCO" is that I can find this almost all the stores incuding super-markets and convenience stores.
So, it's always accessible.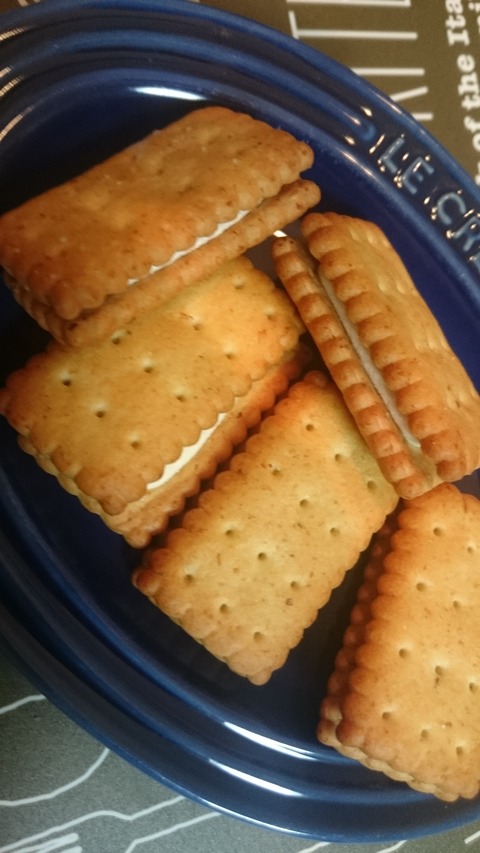 My first son's favorite is the strawberry flavor, but it's not the one I can find anywhere.
@Rakuten "BISCO" Strawberry flavor/ Small pack X 20/ 691yen
When you can find anywhere is the regular red packaged one.
@Rakuten "BISCO" Regular/ 15 pcs pack/ 108yen
The one in my photos above is the green packaged one with wheat germ.
@Rakuten "BISCO" with Wheat Germ/ 15 pcs pack/ 108yen