Our sons must run and jump around at least an hour a day.
So, we go out to parks on weekends.
But when
the weather is bad and it's too hot t go out, we need to figure out where to go.

So, we tried some indoor play ground.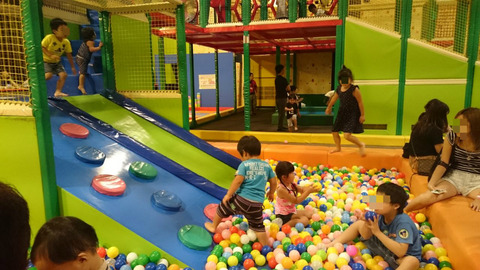 *Reference: Kid's SPOCHA at Shinmisato Lal-Port -Indoor Kid's Facility-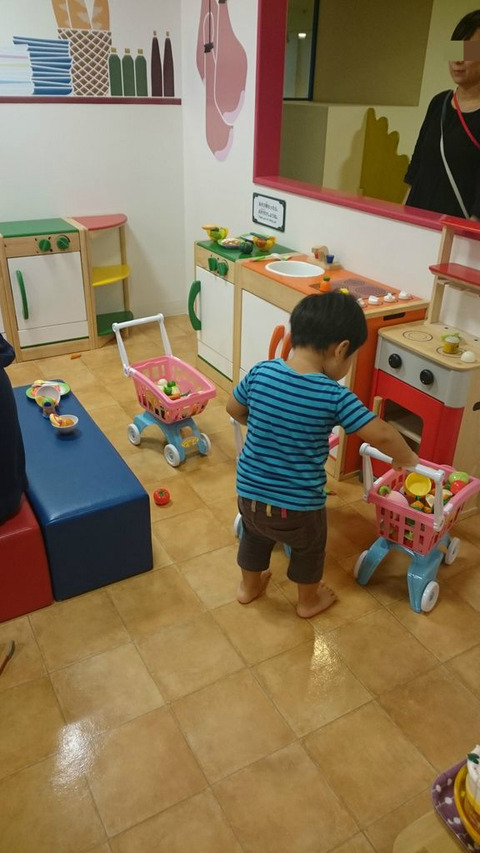 *Reference: The Biggest Indoor Kid's Park "ASOBO-NO!" Report - Crowded but Worth Visiting More Than Twice
And we went to a new place the other day.
It's
"Pure Kid's" at Ichikawa.
It's located in a mall called
Nikke Colton Plaza Ichikawa.
After trying some indoor places, we think "Pure Kid's" at Ichikawa has the highest cost performance.
Our 2nd son is getting big enough for this sort of place, so we went in with 4 people for the first time including me and my husband.
I used to go in only with our 1st son, and the 2nd son was waiting with his father.
T
he fee here was relatively cheap, but the facility was pretty good.
The fee is simply
990yen per person over one year old.
And you can spend as much time as you want within the day from 10:00am to 8:00pm on holidays.
It closes at 7:00pm on weekdays.
If you are to finish in 90 minutes, it will be cheaper to go in with the hourly plan, which is 500yen for the 1st hour and 200yen for each 30 minutes.
Or if you go in after 4:00pm, it's 660yen per person.
You also need to pay 315yen for the admission fee only for the first time visit.
We went there on rainy Sunday, and it was crowded, but enough space to play.
This is the entrance.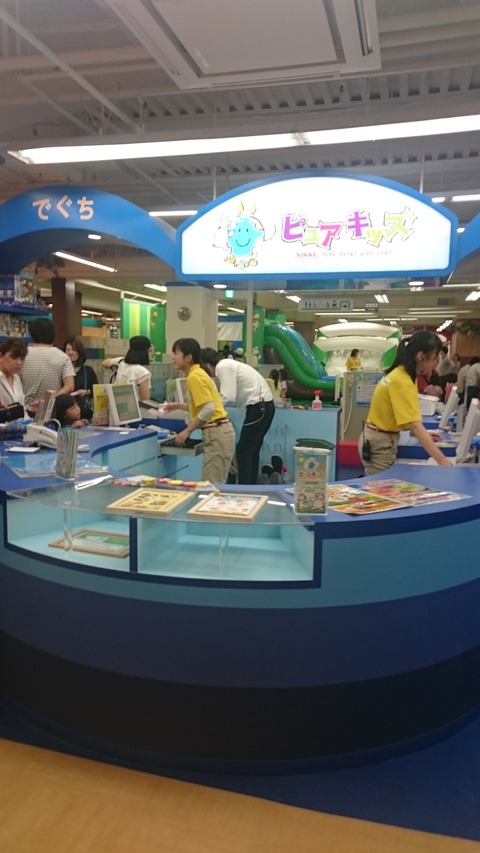 We didn't have to wait so long.
There was a ball pool and the big building block area.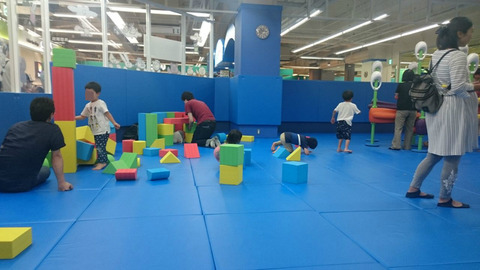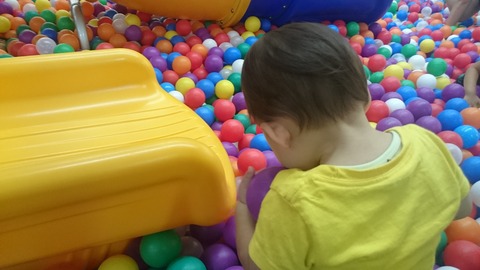 Our first son ran to this car and bike area first.
Play house area and small equipment area.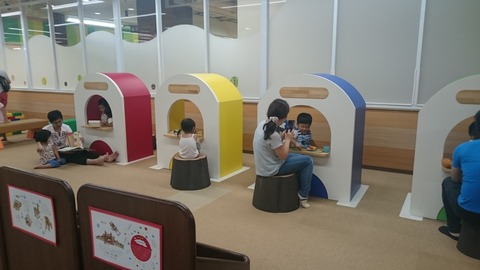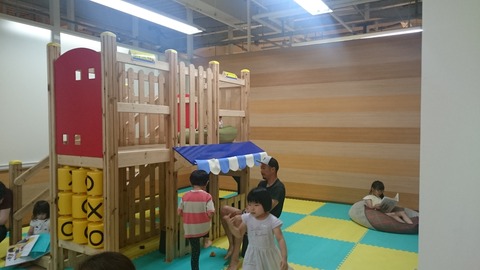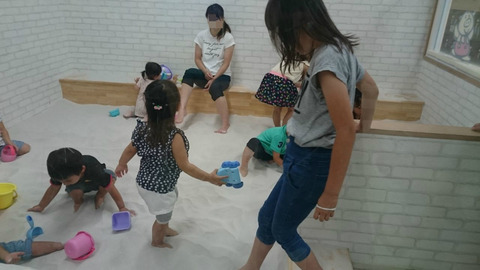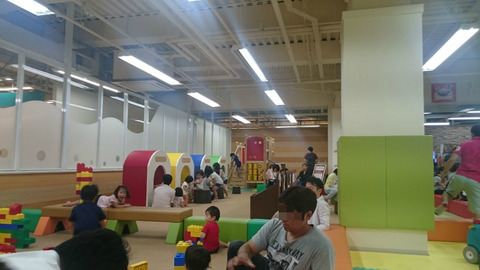 There also is an area where you can take some nice photos with fancy dresses on.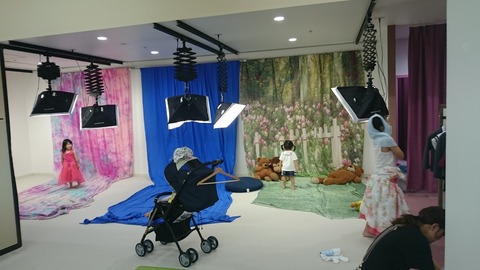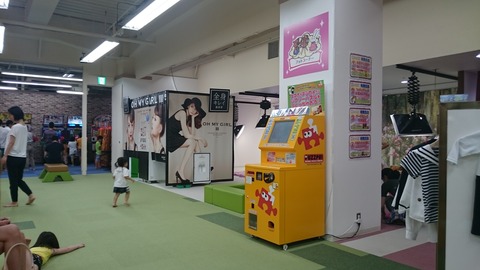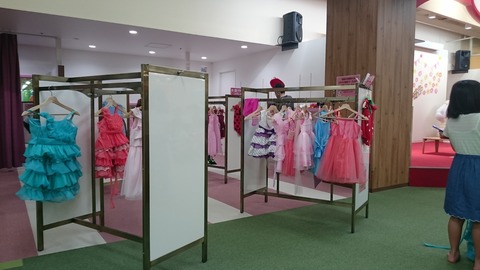 There also are some games you can play for free.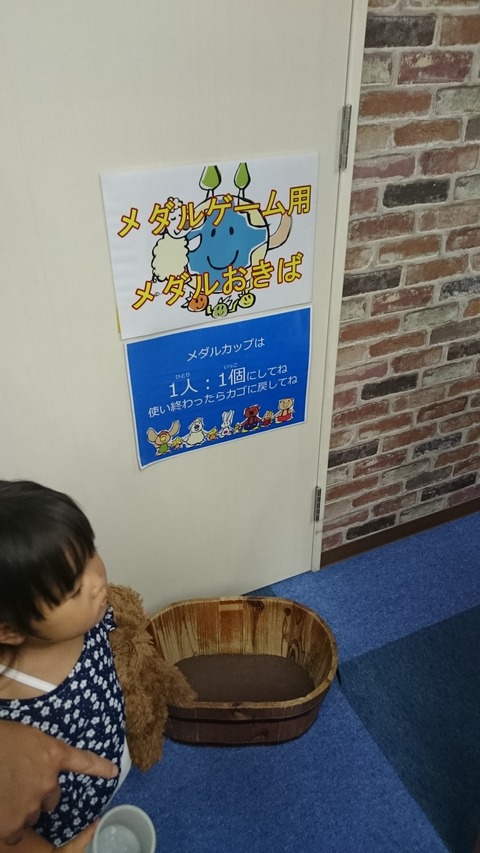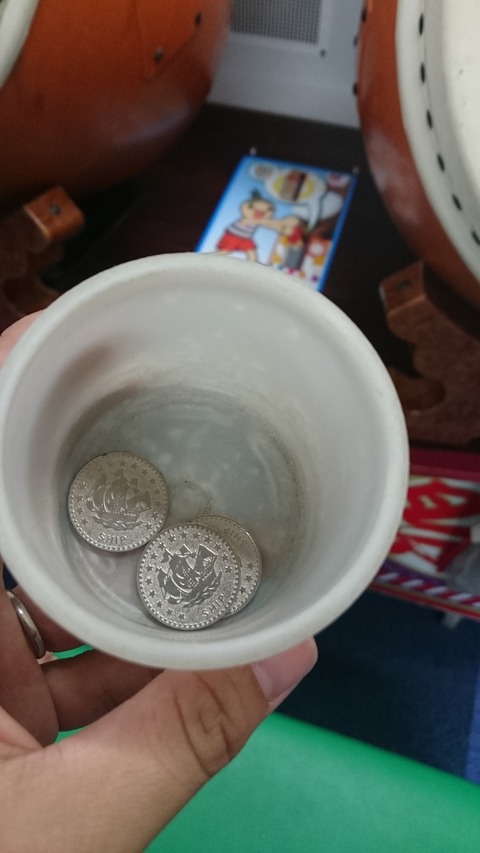 One thing you need to be careful is that you cannot bring any drinks in.
You can drink water for free at the restaurant area, but you are not supposed to eat or drink at other area.
It was somewhat difficlt to drag them to go get some water while they were going crazy with the toys.
We spent 3,960yen and 2.5 hours and of course the boys went straight to sleep when they sit in the car.
We will probably go back there during this summer.
If you have a chance, you should try.