I wrote about our new light codeless vacuum cleaner.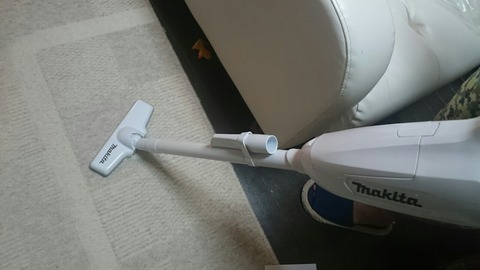 *Reference: The Latest Popular Vacuum Cleaner
.
But, it's still something additional to our fundamental cleaning solution.
We bought this right after we got married and started to live together with a cat.
And, we've been cleaning our living room almost every day.
As we all know,
it's ROOMBA!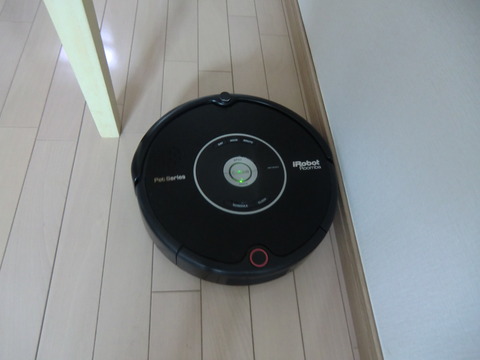 We bought ours in 2011 and it's still doing fine probably because my husband has been taking good care of it often.
You should probably see very expensive ROOMBA at large electrics stores.
However, you can get one cheaper online.
It's still the same ROOMBA.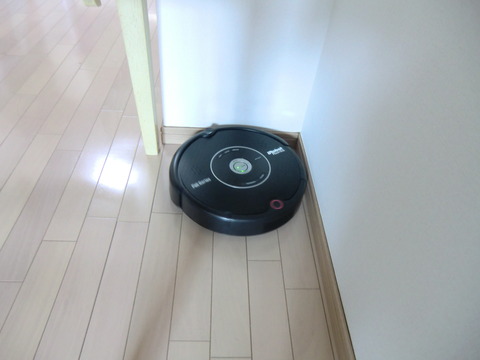 We actually bought ours at Rakuten online store for about 50,000yen and there is absolutely no problem.
@Rakuten ROOMBA 885Plus/ Free shipping/ with Accessories/ 53,784yen
It's such a work to vacuum the floor every day with a vacuum cleaner, but if you have a ROOMBA all you have to do is put your stuff away from the floor and press ROOMBA's button.
Or you don't even have to press the button if you set timer.
I believe that it will be something you will never be able to give up once you start to use one.
If you have never had one, you really should get one and enjoy your spare time ROOMBA will give you.