In the first weekend of July this year, we went to our first Jabu Jabu water park this summer.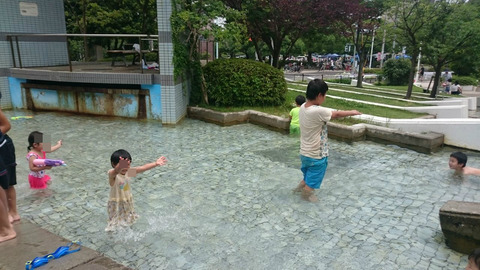 It was not boiling hot day yet, but still hot enough for kids to play in water.
It's
Shin Nagashima River Water Park
in Edogawa-ku.
It's
a part of a big public park, Edogawa Sogo Recreation Park.
Edogawa Sogo Recreation Park has a couple of Jabu Jabu water places, and this is one of them.
The other is the fountain at Rainbow Park.
This Shin Nagashima River Water Park has a small artificial river, and there should be a coupla of places where kids can get into water.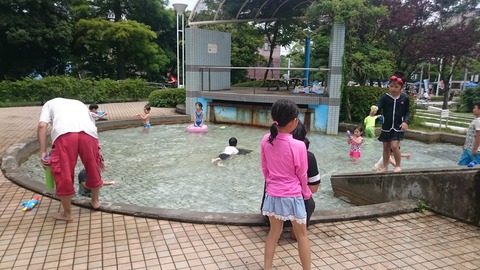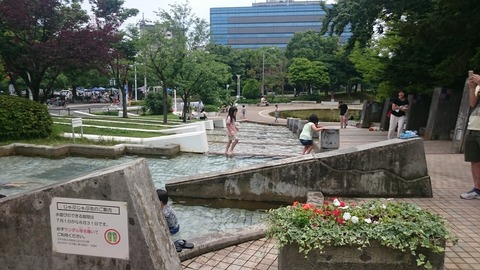 There are little waterfalls in between.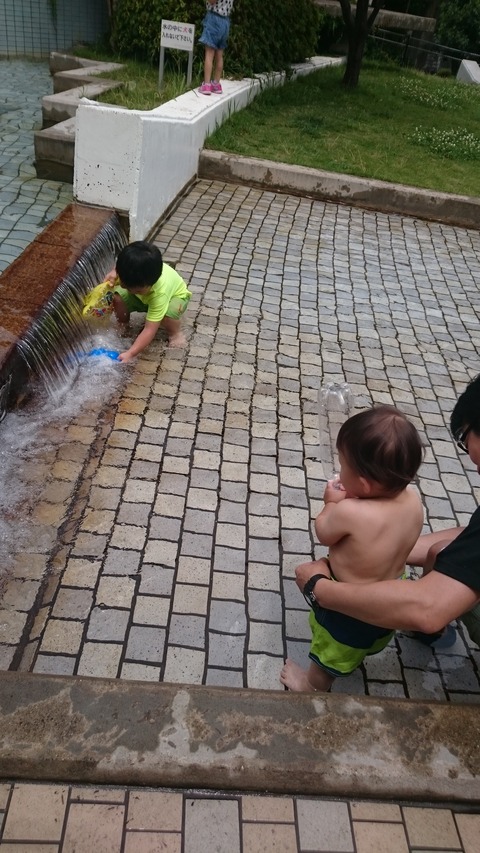 There are some shallow parts where small kids can play and some deeper parts where bigger kids can play.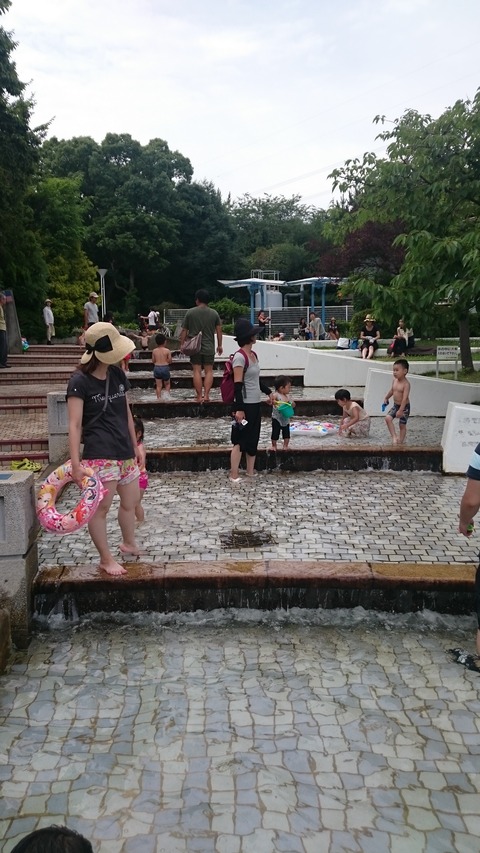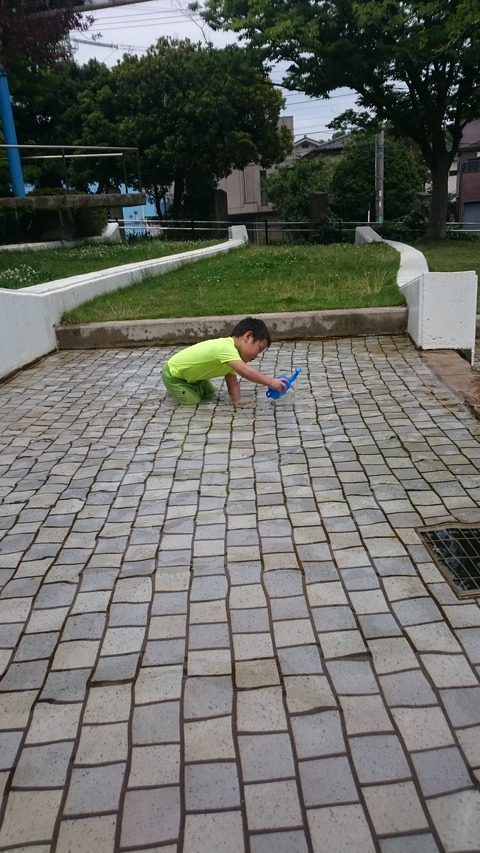 It's public and comletely free.
But, how you get there is the biggest concern.
We went there by car, but the park has only small parking lots.
So, we had to park at a parking lot which was a bit far from this water place.
If you can get there by bicycle or walk, there is no problem.
But, if you got there by car, you will have to check out the parking lots.
If you go to Shin Nagashima River Park by car, the parking lot of Rainbow Park is the closed one, but it's capacity is only 15 cars.
And the next close parking lot is the west side of Shin Sakon River Water Park parking lot.
By the way, Shin Sakon River Water Park does not have Jabu Jabu Water.
Anyway, our kids played at Shin Nagashima River Water Park for about 2 hours.
They had fun playing with water.
If you raise kids in Japan, you should take them to one of these public Jabu Jabu water places sometime to get over the summer.