I go to one of the 100yen shops at least once in 2 weeks.
100yen shop is something really essential to our everyday lives like convenience store.
I cannot imagine how people were living without 100yen shop a few decades ago.
And, I had this nice moment at DAISO when I found a very useful new item.
It's a laundry item.
Well, when I do our laundry, I always run out of space to hang them.
We have 2 adults and 2 kids.
I work full time in weekdays, so I have to do our laundry mainly in weekend.
I use multiple hangers.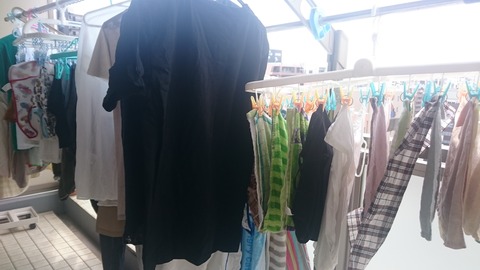 The most tough item is the bath towels.
It's big and wide, so it uses big space.
I have at least 5 bath towels at a time to hang.
And, this is what I found at DAISO.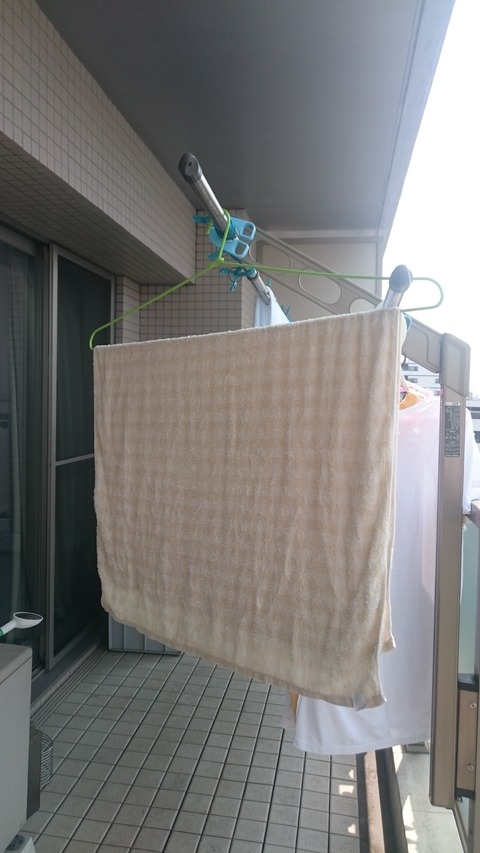 It's a plain hanger, but wide. Wide rnough to hang a bath towel without folding it.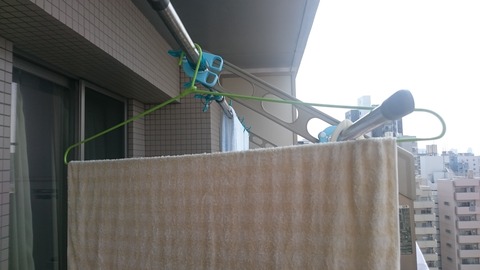 It saves so much space if I don't have to hang our bath towels horizontally.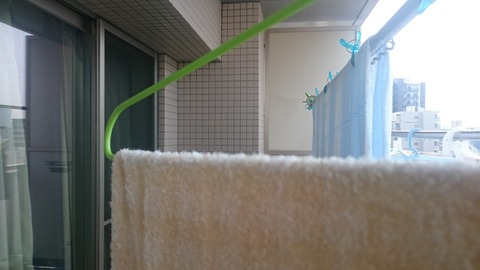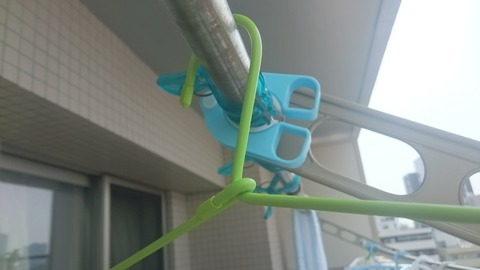 However, it's so wide that it takes space when not using it.
I just got one of them to try, and I decided to get 4 more next time.
If you do your family laundry and have trouble with space, this is my recommendation.