I had a free day with a friend of mine and we wanted to go somewhere we usually don't go.
And we went to
Akasaka
where we used to work at about 10 years ago.
Lots of new buildings and stores, but still the same buildings and stores enough for us to recognize the exact place of the building we used to work at.
We decided to visit one of the new buildings in the area.
And we went to
"AKASAKA INTERCITY AIR"
.
It's like a small park between tall buildings and there it is,
PARIYA.
It's "fine delicatessen" and they have a few stores in Tokyo.
It's located in the park of Akasaka Intercity Air and it was crowded with international people.
There are lots of international offices in this area.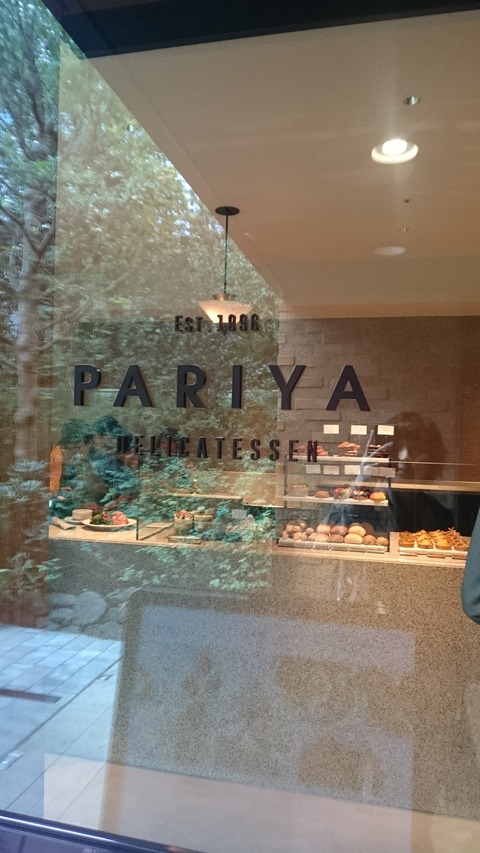 We went in at lunch time, and the only menu they have is
5 Deli Plate for from 1,800yen.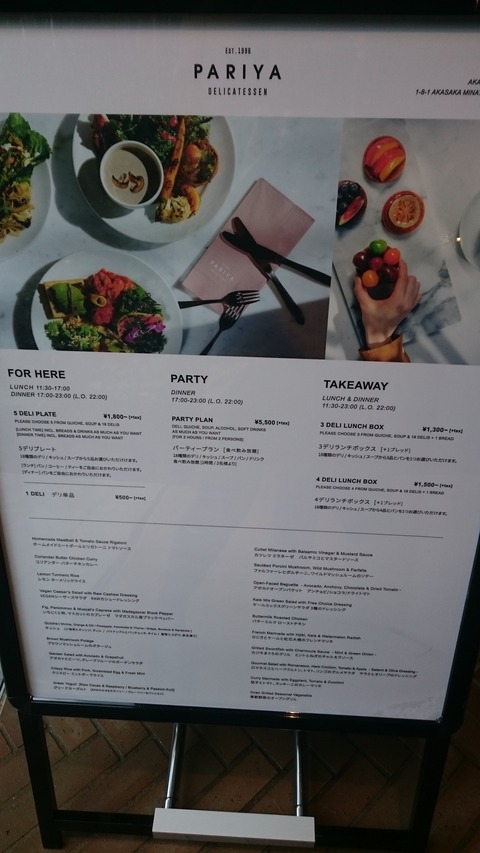 Some of the deli menu needs additional 100yen or 200yen, so it will be more than 1,800yen if you eat what you want.
Although 1,800yen is a bit expensive for lunch, we allowed ourselves the occasional rich lunch.
There is a fancy showcase where you choose your 5 delis.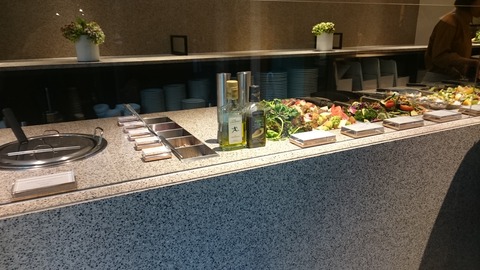 You can choose 5 delis including dessert or soup.
I saw many kinds of foods and vegetables I don't usually eat.
And, I cannot remember what I chose, but here is my plate.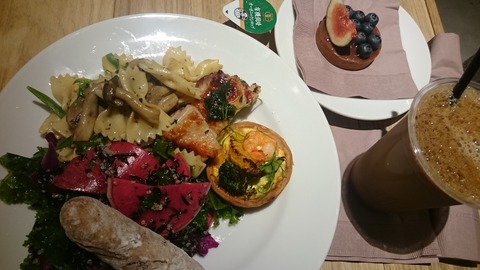 I chose 4 delis and one dessert.
You can have coffee or tea as much as you want.
And this is the plate my friend chose.
She went for the soup.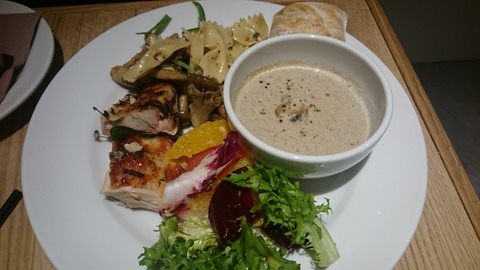 One bread comes with the plate excluded in the 5 choices.
Since it's "deli", everything is not warm.
But, it's still pretty good.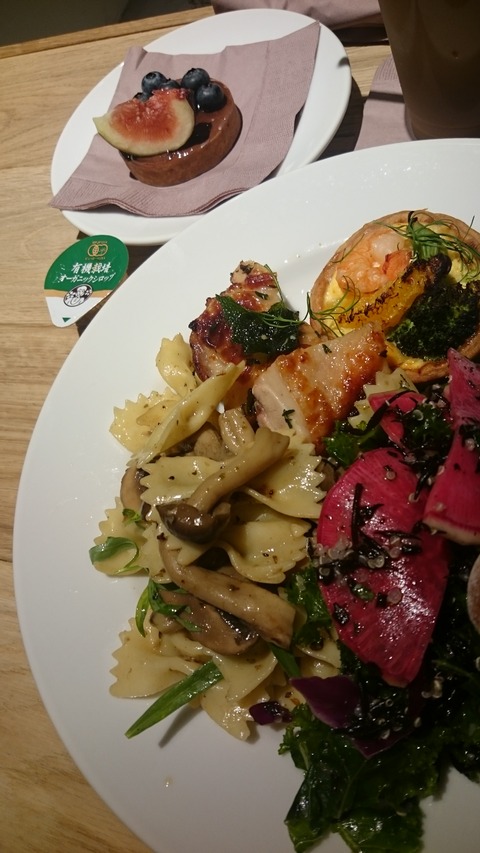 The chicken was nicely spicy and herbal.
The salad had many kinds of vegetables and sea weeds.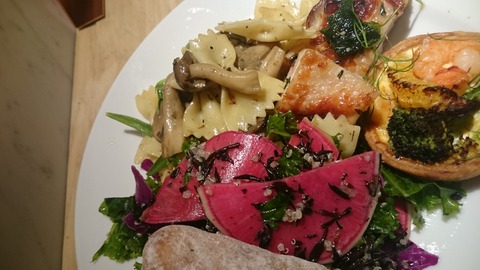 Everything was fresh and I felt like I was eating something good for my body.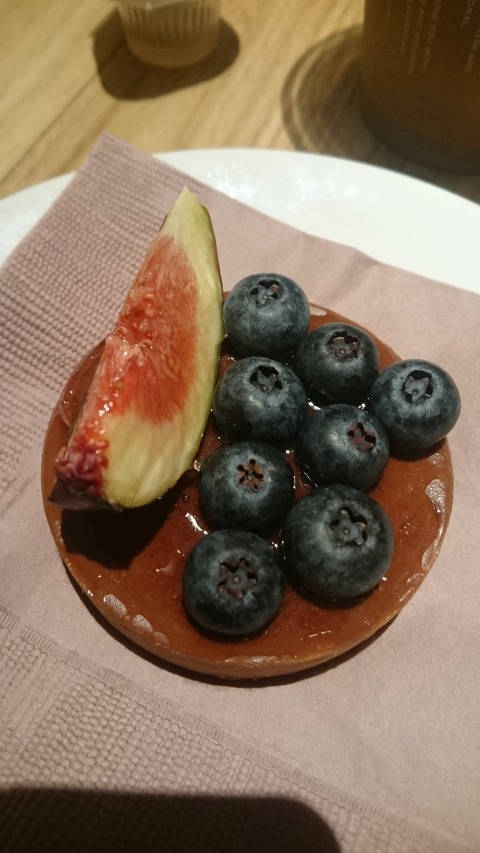 The place was crowded and the table we had was small.
But, I spent such a nice and rich time with my friend.
If my office was near this restaurant, I probably would go once a week.
You can also buy the same 5 deli plate to go for from 1,300yen.
If you have a chance, this is one of the restaurants you must go in Japan.