How do you get your kid's hair cut?
My bigger son is 4 years old.
Ever since he was two or so, I had been looking for the best way to cut his hair by myself.
And
finally, I got a new pair of scissors and cut his hair well enough!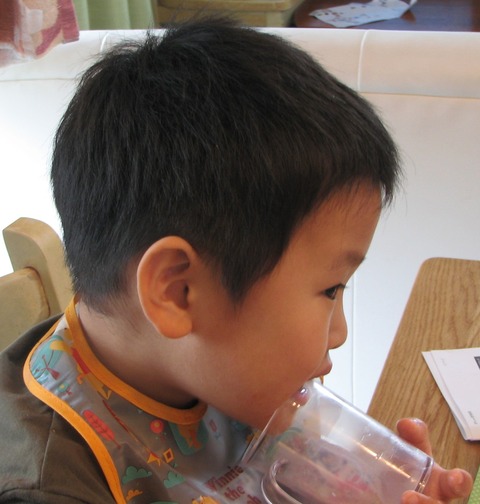 How is this?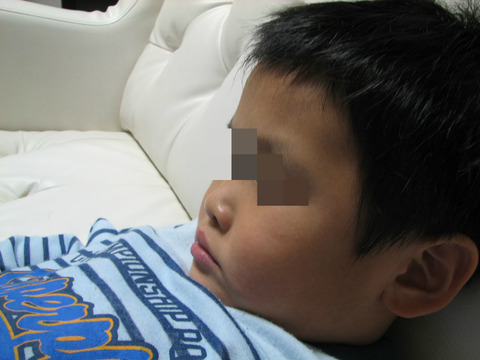 I don't need to cut it fancy, but just nice and short.
I was trying to cut it in some ways until now to make it look as nice as possible.
And, I finally got to ask my beautician how to cut kid's hair easy but neatly.
His advise was
to mainly use thinning scissors in stead of regular scissors.
So, I got these scissors with regular ones and thinning ones.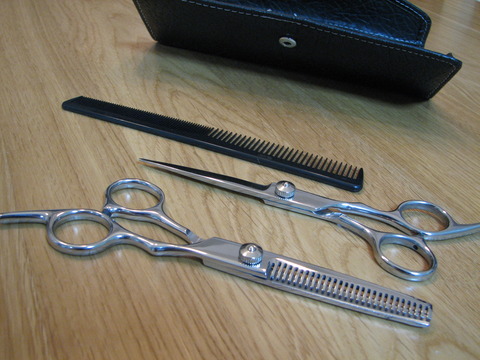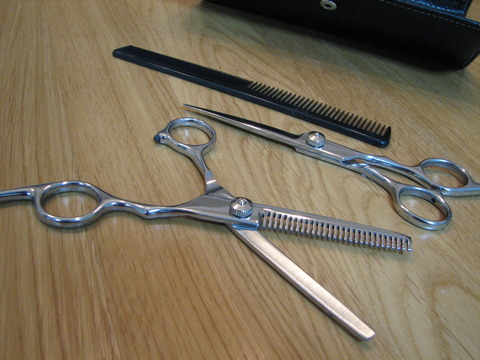 They come with a black case to store them.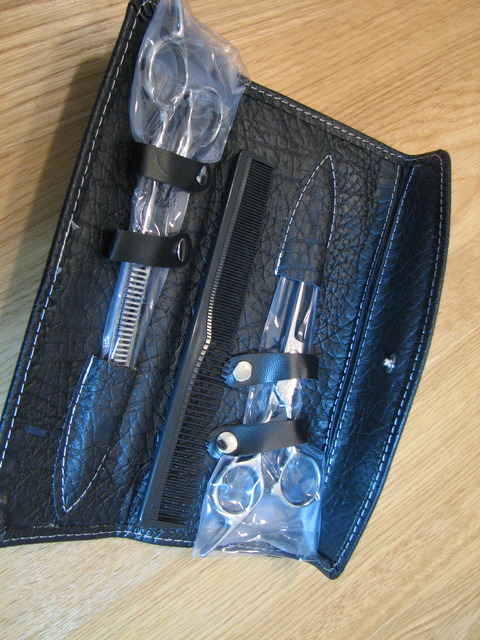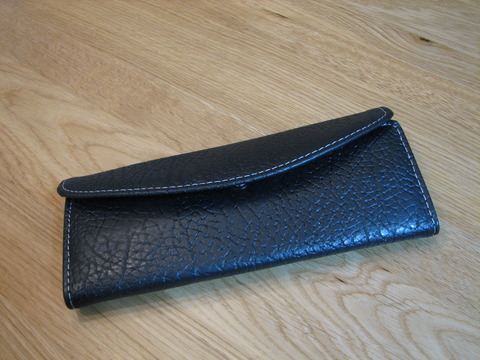 As my beautician taught me, I mainly used thinning scissors and used the regular scissors to adjust at the last.
It took me only about 5 minutes or so to cut a boy's hair.
He will need to got get his hair cut at a barbershop or somewhere when he is old enough.
But until then, his mother will try to make him look nice and cool with her thinning scissors.
@Rakuten Hair Scissors/ A pair of regular scissors & a pair of thinning scissors/ 1,000yen
@Rakuten, you can get
Option A: 2 hair clips, a thinning razor, and a hair clip with horizontal instrument for additional 700yen
Option B: A hair cut clothe for adult for additional 1,200yen
Option C: A hair cut clothe for kid for additional 700yen
If you have kids and trying to cut their hair by yourself, please try them.