I remember I felt troublesome to cook the vegetables that need to be cooked.
For example, when I wanted to make broccoli salad or potate salad, what I needed to do first is to cut them and boil them.
Or even when I just wated to cook fresh corn to eat, I needed to fill a pan with water and boil them in hot water.
When I boiled some vegetables in a pan, I would need to wash the pan aftterwards.
A big pan takes room in the sink.
Boiling vegetable was the worst part for me.
But, ever since I found this convenient tool for my kitchen, I've got totally free from the boiling part.
This looks like a simple plastic container.
But, it has double layer and it's the secret to cook the vegetable well with microwave.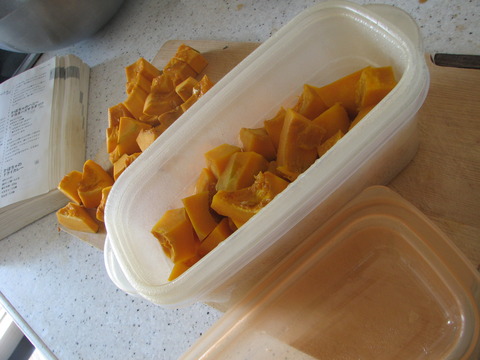 What I cooked this time was pumpkin.
What I did was just cut them, put them into this container and microwave it for about 5 minutes.
And, I mixed with the seasonings and made pumpkin salad.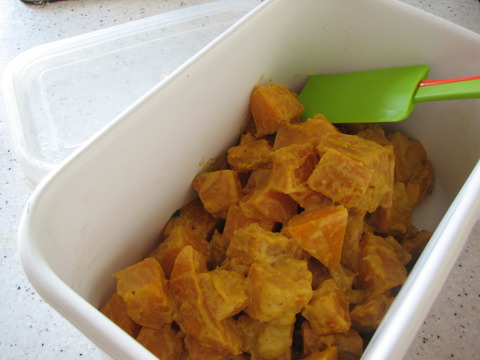 At the same time, I cooked some sweet potate as well.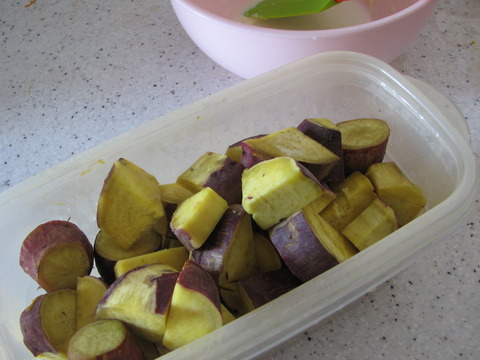 It took about 6 minutes for sweet potate, but it's well cooked.
I never want to boil vegetables with water because it was not only troublesome but also this tool cooks better than water without vitamin flowing out into water from the vegetables.
It tastes better, too.
So, I strongly recommend this tool for those who cook often for yourselve and/or your family.