Before I married my husband, towel was not something to buy for me.
It was something my parents give me.
For some reason, Japanese parents have a number of in-stock towels at their home and they keep using the same old ones.
So, towel was something parents give us.
It's probably from the Japanese gift culture and towel was one of the typical items for gift.
But once I married a man, his family has been running their own business that was not a member of Japanese seasonal gift culture.
So, towel was something to buy for him.
Once you get married, you and your spouse need to set lots of family rules based on the existing rules of each other.
Towel choice was one of those for us.
I am not so picky about towel, but my husband has some specific preference in its thickness, fluffiness, and water absorbability especially for bath towel.
And, towel is something to replace with new ones once in a while, so it has to be affordable enough.
So, we tried several kinds at several stores.
And our best choice so far is again MUJI.
MUJI organic cotton soft bath towel/ 70cm X 140cm/ 2,200yen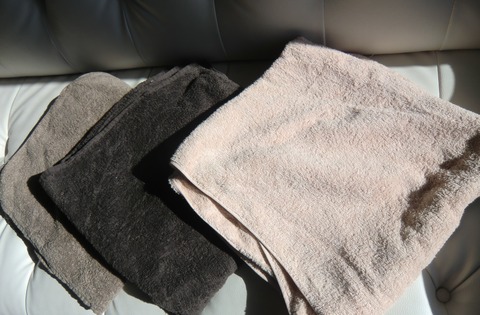 Their bath towel
is a little bigger than regular bath towel size, which is also favorable for us.
Also in its thickness, fluffiness, water absorbability, and durability, it's much better than others.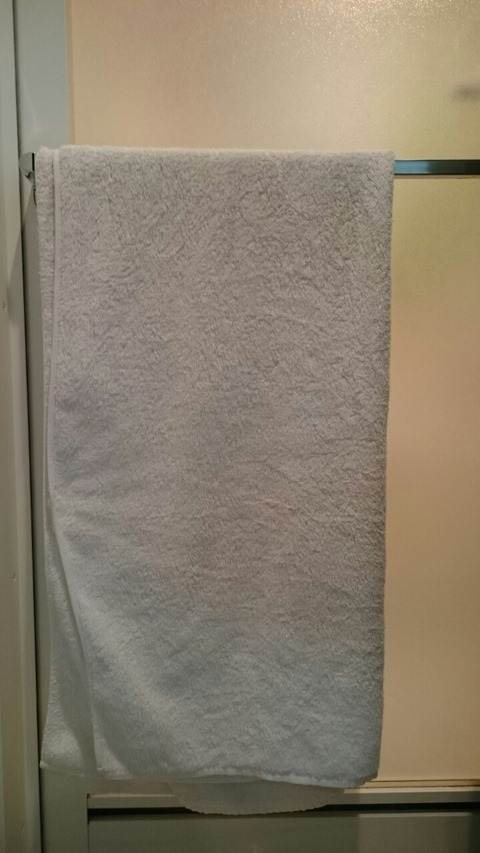 For me if they have more color variations, it will be better because I sometimes get confused with my used ones and husband's used ones.
In Japan MUJI stores, there are some weeks every of 10% discount every once in a while.
During the MUJI weeks, we buy some pieces for replacement.
I use old ones for kids bed coverings, for our cat bed, and cleaning clothes.